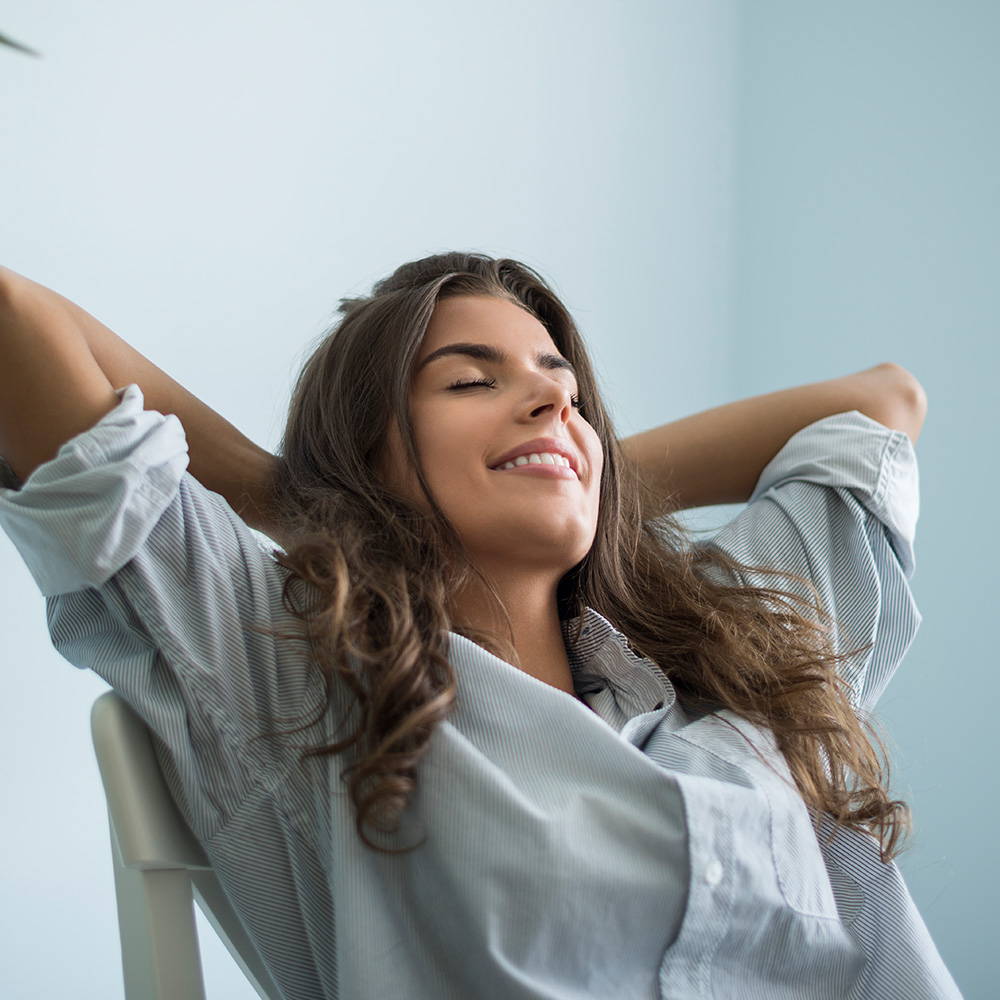 Don't let your menstrual cycle get the best of you
Introducing ZenyLife™ Menstrual Heating Pad – the perfect solution for relieving discomfort and pain during your menstrual cycle.
Enjoy Freedom From Menstrual Cramps!
Period pain is no joke. It can be so excruciating that you curl up in a ball. With ZenyLife™ Menstrual Relief Pad Massager, you'll have a soothing, silent companion for your most painful moments.
Benefits:
Provide relief from menstrual and abdominal pain

Alleviate muscle soreness, stiffness, back pain, and other body pain

Promote blood circulation

Reduce prescription drug usage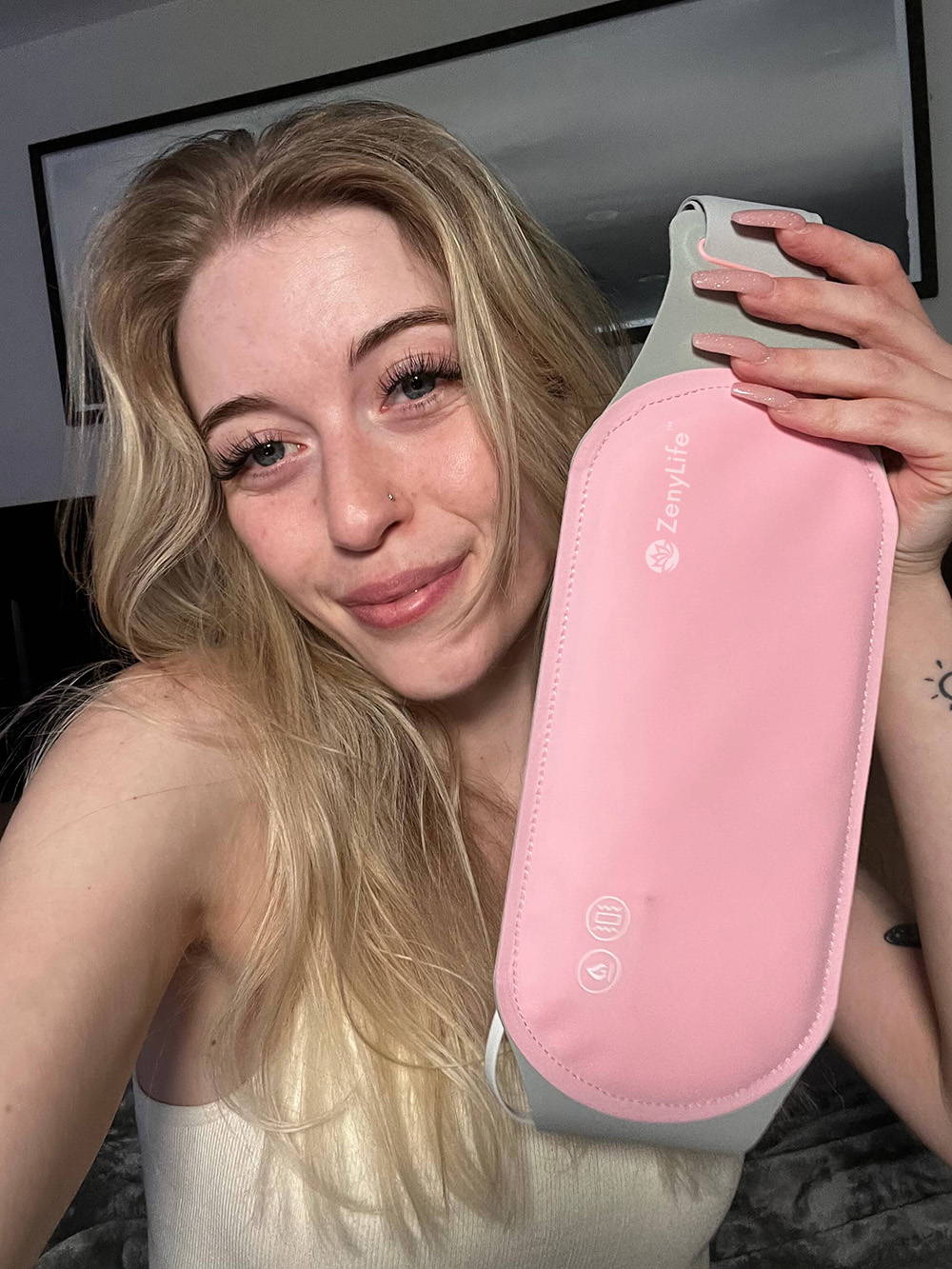 Why Choose the ZenyLife™ Menstrual Relief Pad ?
Made with safety in mind, this heating pad features an evenly-heated design that will never overheat or cause burns.

With 3 heat settings and 3 vibration intensities, you can customize your level of comfort and pain relief.

This convenient heating pad is also lightweight and portable, making it easy to take with you on the go. And for added peace of mind, it's even washable for easy cleaning.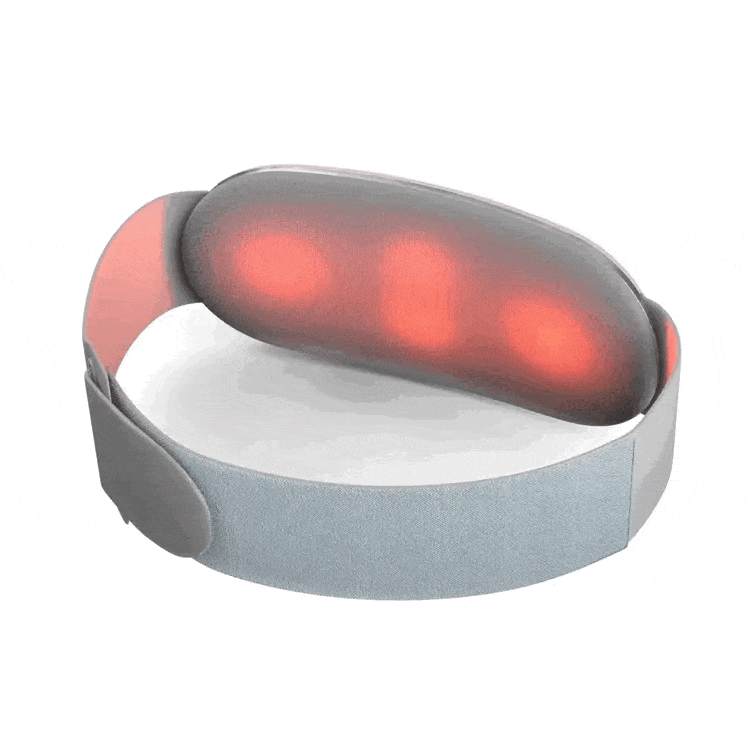 Menstrual Relief Pad provides heat and pressure to your body to drown out the aching period cramps. Simply strap it around your waist, adjust it to fit, and enjoy instant relief. Our pad is fully customizable, allowing you to change the level of heat and vibration to whatever fits your needs.
Got Questions? We've Got You Covered!
How long can I use one charge?
Our Menstrual Relief Pad can be used for 2 hours on one charge.
I am a plus size, will it fit me?
Yes, definitely. It has an adjustable elastic belt that can stretch up to 52 inches, suitable for all shapes and sizes.
How long does it take to receive my order?
We offer
FREE worldwide shipping
and the typical delivery time frame is between
7-12 business days.
Depending on your location, you may receive items much earlier.
All orders are shipped with
the tracking number
so you can track it every step of the way!
What's included in the package?
Every package comes with:
- Menstrual Relief Pad
- Power Cable + Extension Chord
- Instructions
It heats up as fast as 3 seconds.
Does the device make a noise?
No, it doesn't. It is a very quiet device and will not cause any disturbance. So you can use it while working or watching TV.
Can I use it while sleeping?
We do NOT recommend it to be used while sleeping.
Need help finding an answer to your question? Ask our customer support at
contact@zenylife.com

Free worldwide shipping and returns - customs and duties taxes included.

Free Returns ON ALL ORDERS
All of the products are covered by
our 30-Day Return Policy.

We are available from Monday to Friday to answer your questions.